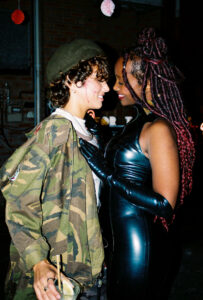 FTG Spooky Edition
October 24, 2021
Location:
Since I Left You, Kent Street CBD
Don your chaps and crack your whips because Veer East is back for a spooky Halloween edition of For The Girls!
Take a wild ride with Jazmine Nikitta, Irena Stayfly and Nes as they lay down the funkiest afro, hip hop and rnb tracks in the Wild West.
Drink with our darling host Shisandra Sapphire, a performer so fine you'll want to put your gun in her holster.
7PM till late in the SILY open-air courtyard hidden along Kent Street, come say howdy to the gxrls